Wasteland
(2023)
Wilson Tanner Smith & Aaron Gochberg
For solo performer, live electronics, and 29.4 channel diffusion.
Premiered March 9, 2023
Stockholm - Kungliga Musikhögskolan
"This place is a message, and part of a system of messages. Pay attention to it!" – Scandia National Laboratories (1993)
Documentation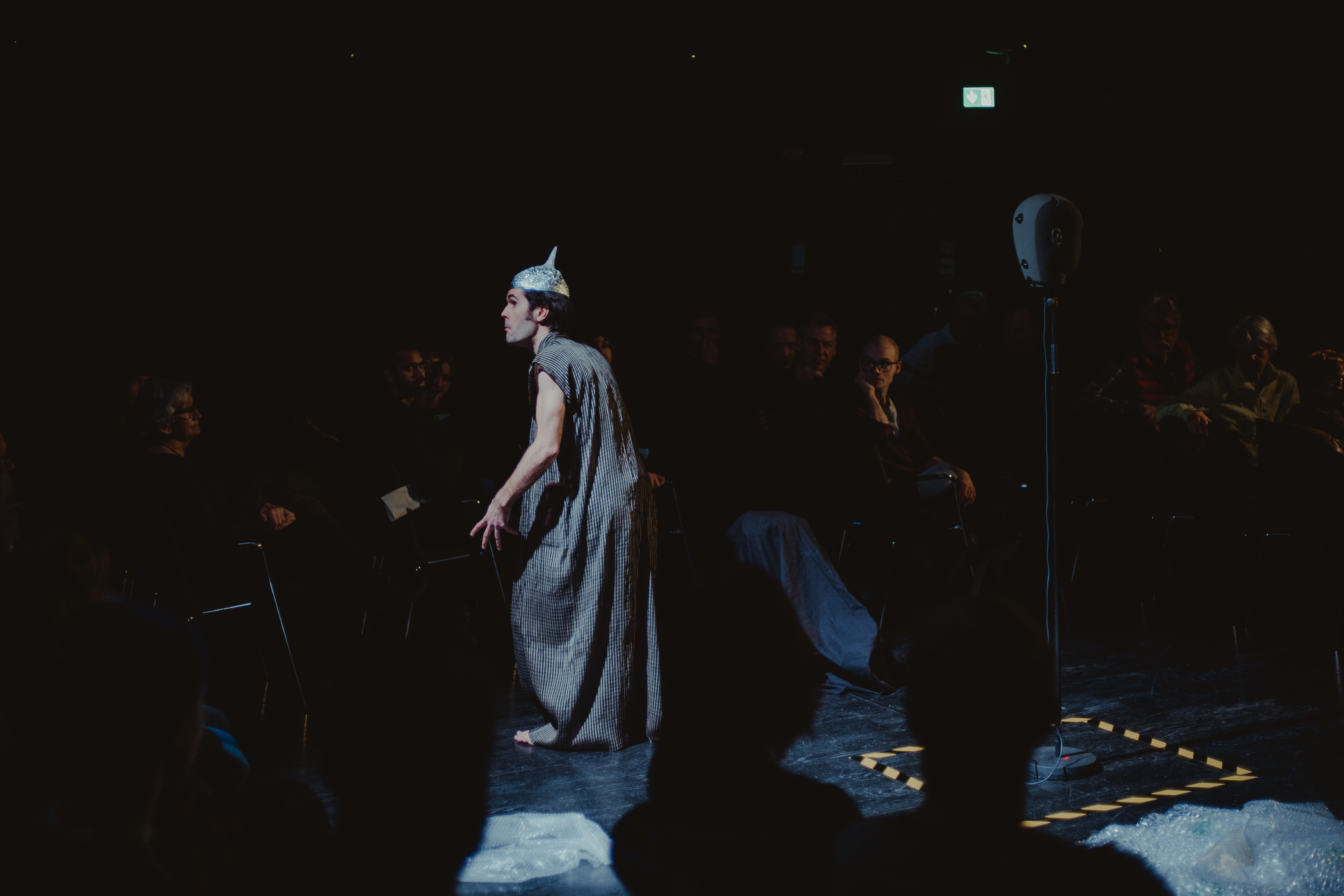 This map says you are here
(2022)
Aaron Gochberg
Sound installation. Electromagnetic BPSK transmissions transposed to audible sound, for vertically-spatialized audio.
Premiered Nov. 13 2022
Eesti Muusika ja Teatriakadeemia
Tallinn, Estonia
Documentation
Ron Coulter - Commissions 1
(2022)
with
Filament
on:
1. Nothing ever... by Shilo Stroman
2. Quarantine no. 41 by Matt Smiley
3. Irrational thoughts should be followed absolutely and logically (1) by Ryan Seward
5. Wave Piece no. 1 by Devin Maxwell
[
bandcamp
]
Recorded in 2021 during Filament's residency at Casper College (Casper, WY).
Recorded, produced, mixed and mastered by
Ron Coulter.
Timber - Michael Gordon
Performance. In collaboration with Cross//Hatch Percussion, Chamber Music Milwaukee, MKE Unplugged, and Revitalize Milwaukee,
Feb. 24, 2022
Jan Serr Studio
Event Details
Eric Delgado - Lillies Abound (2021)

Recorded at Audio for the Arts in July 2021. Madison, WI.

Composed by Eric Delgado.

World Premiere by Filament, for Madison New Music Festival, 2021. Madison Museum of Contemporary Art.